MainAutoImportForm, 
fmHTMLMessageDialog, 
fmAddSchedulerTask
The last program's update led to a new possibility of product importing - automated products import. Among the Addons tabs in the same-named top section of Store Manager find the necessary one:

You will see the form consists of two panels:
The summary of the import you will see in the pop-up window which appears after the process is completed.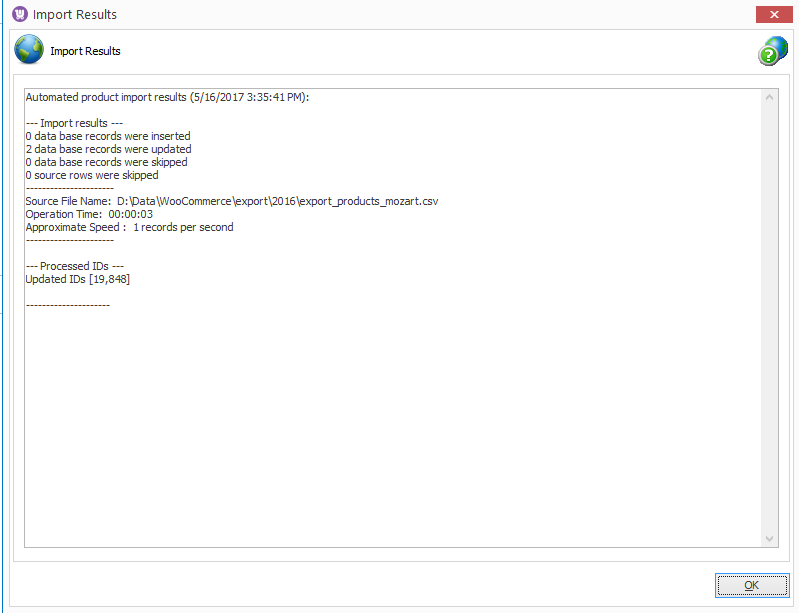 The results of the process are reflected in the Preview Changes pane below.
Add import to the schedule
Select the configuration you want to schedule from the drop-down list.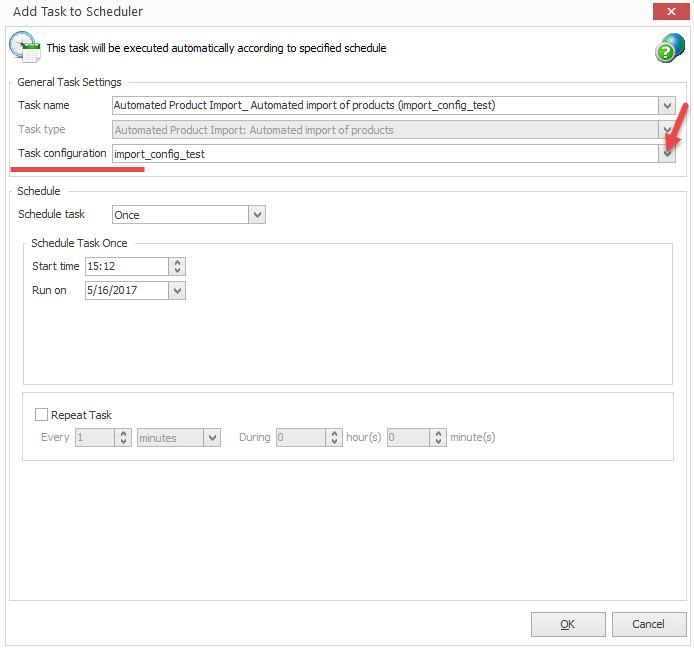 Take a note, if you connect to your store via the bridge, you will be able to see two extra fields related to such type of connection.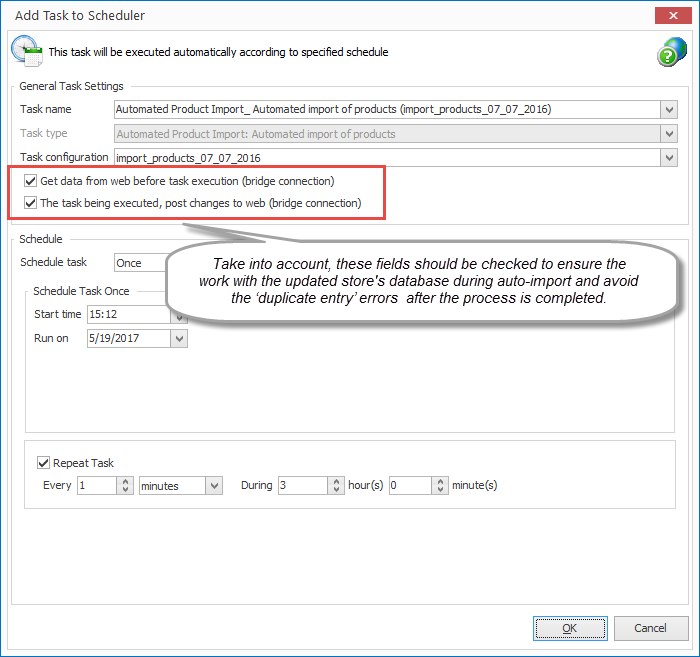 The next part of the form relates to the frequency of an operation.
You can choose between monthly, daily or weekly intervals or set a single transaction on a certain day and time.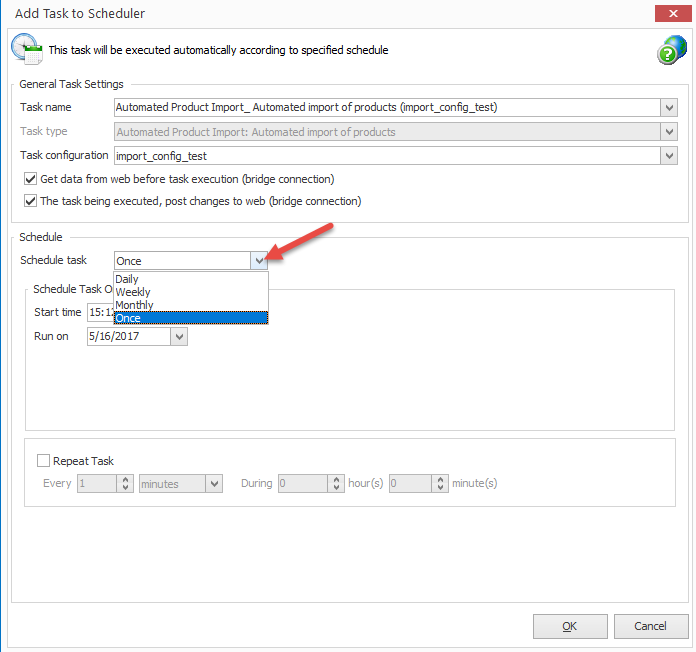 You can also set the repetition of the operation  - in the lower area of the form you can see the fields to fill, i.e. frequency and time in minutes.
If the task (operation) has already performed according to the schedule in front of the task name you will see the status
'
Never
'
If the task will be performed in the future  - you will see the date and time of its next execution.