fmPreferencesWooCommerce

You can change the language of the software by using the option in the top menu or going to
Preferences
->
Settings -> Localization.

In the first case, you should click on the
Settings tab
in the upper field of Store Manager and choose
Application Language
command. An arrow will open the drop-down list of all available languages.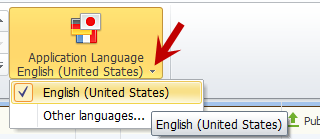 Choose one you need and the program's interface will display in the selected localization.
To be able to choose the another variant,  which is not available in the current list,  press
'Other Languages...'
button. 
You will be taken to the
Localization
section of Store Manager.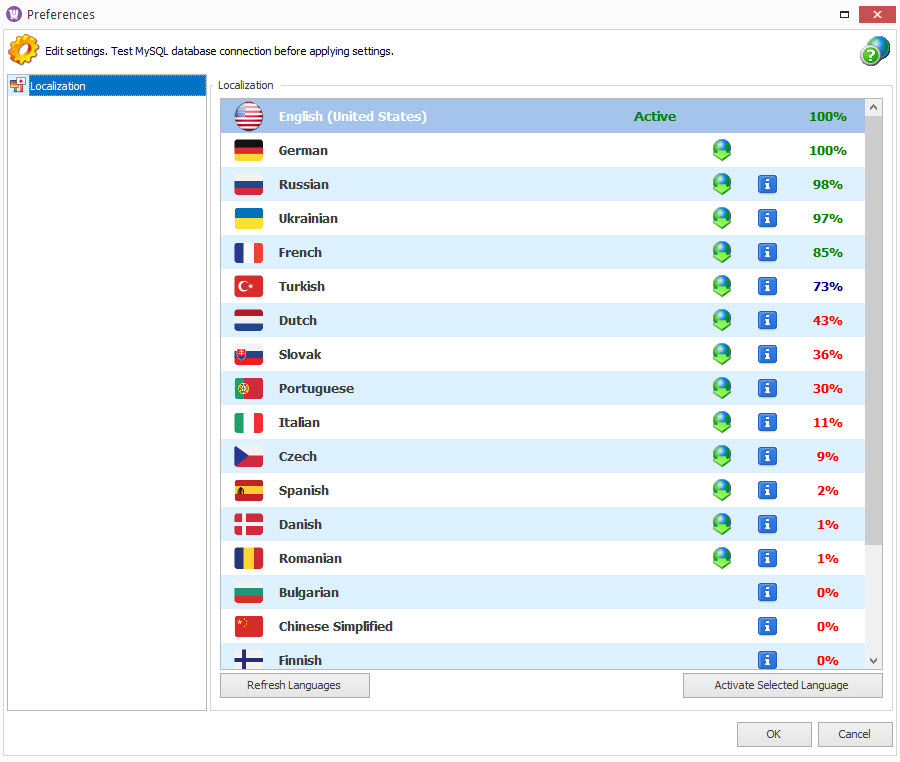 Please take into account
the degree of the application's translation while changing the languages. Small percentage of the translation - more data in program's interface will be shown in the default (English) language. 
So choose the language with the highest percentage for the correct data display.
The more details on WooCommerce Store Manager Translation Project  you can find on the special article page: